About Mark
Mark's lifelong career as a maker began with an early interest in vernacular woodwork; especially the boats, buildings and furniture, of England and Scandinavia. Whilst studying for his degree in furniture design and production at Leicester Polytechnic, he was further inspired by the Arts and Crafts movement and the design and spirituality of the Shakers.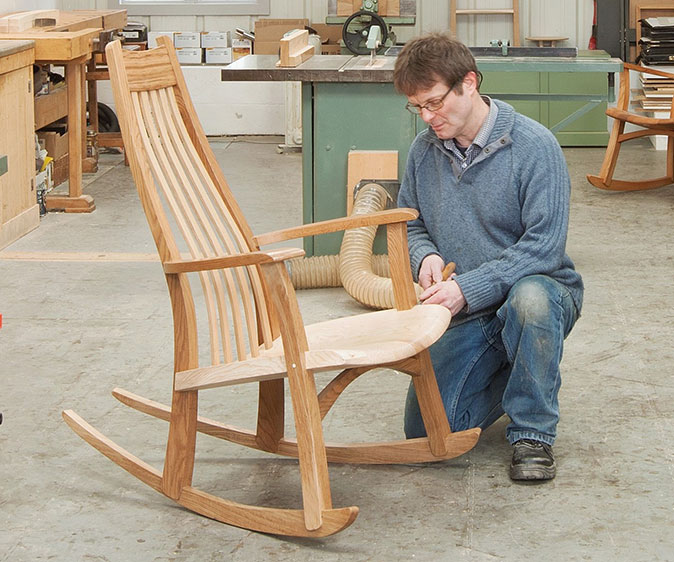 His work is the distinctive product of a long exploration of these themes and the images on this site are selected from 3 decades of full-time making, both commissioned and speculative work.
Mark's work has been exhibited widely including at Cheltenham Celebration of Craftsmanship and Design, Society of Designer Craftsmen annual exhibitions and Art in Action at Waterperry, Oxfordshire
A regular contributor to Furniture and Cabinet making Magazine for many years, his book, Woodworking Projects and Plans; GMC Publications 2008, is available through Amazon. He is also a co author of The Hamlyn Book of Woodworking; Hamlyn 1997.
Mark leads the Woodworking Skills Program at www.boatbuildingacademy.com. His making now primarily focuses on speculative chairs and his work is available through Dansel Gallery, Abbotsbury, Dorset www.danselgallery.co.uk. Teaching commitments now preclude taking on significant new commissions.
Mark is a member of The Society of Designer Craftsmen.
All product photography by D M S Photographic