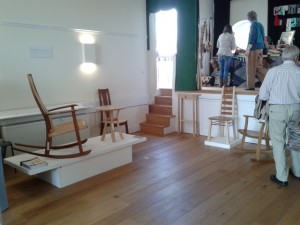 This picture was taken at a recent exhibition in Stockbridge which was an enjoyable show with lots of interest. The next show I am involved in is The Festival of Crafts at Farnham Maltings from 18-19 October. Visit www.farnhammaltings.com for more details.
After that I have a Hampshire and Berkshire Guild show at The Cross Barn, Odiham, Hants from 22-23 November.
Next January is the Society of Designer Craftsmen annual exhibition at the Mall Galleries, London from the 9th -the 17th. I will be taking part in that.