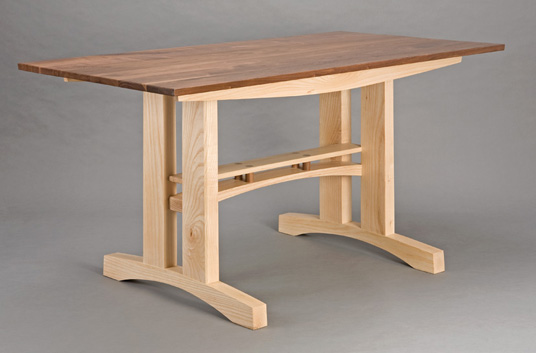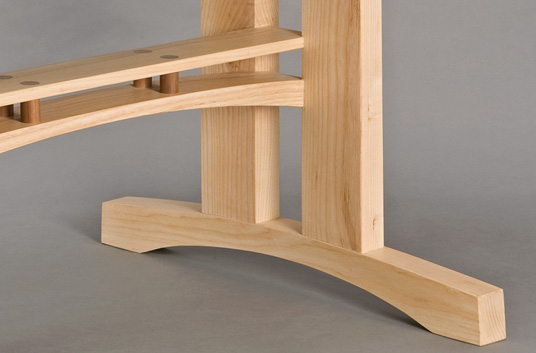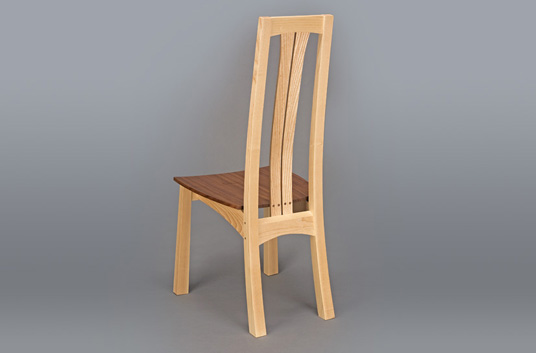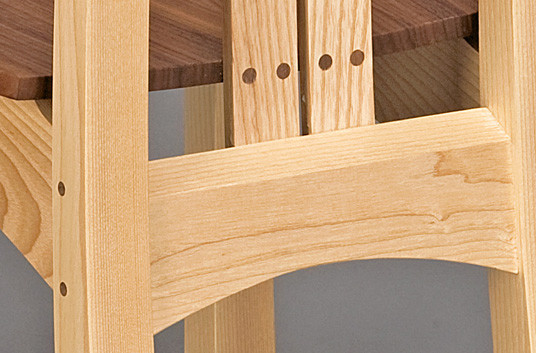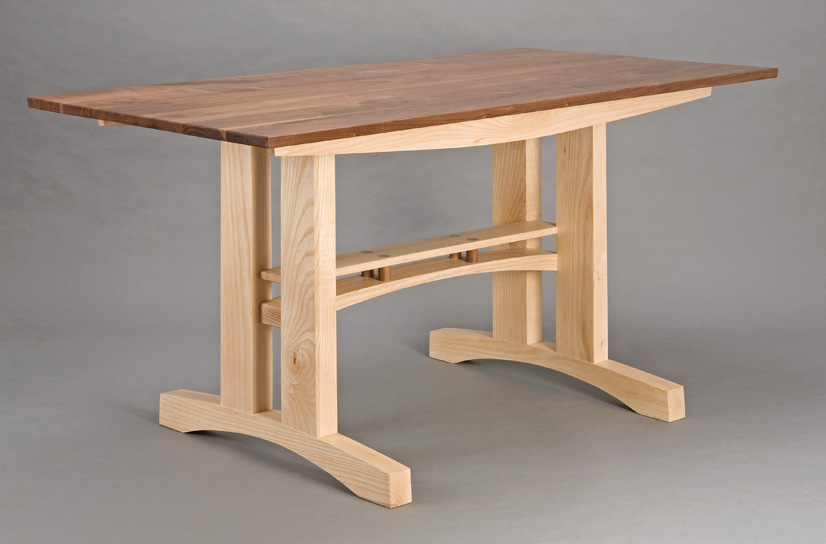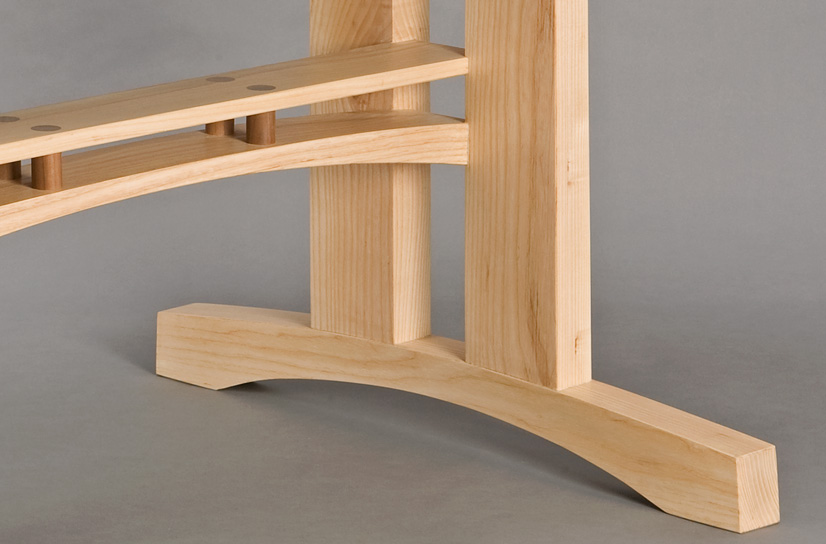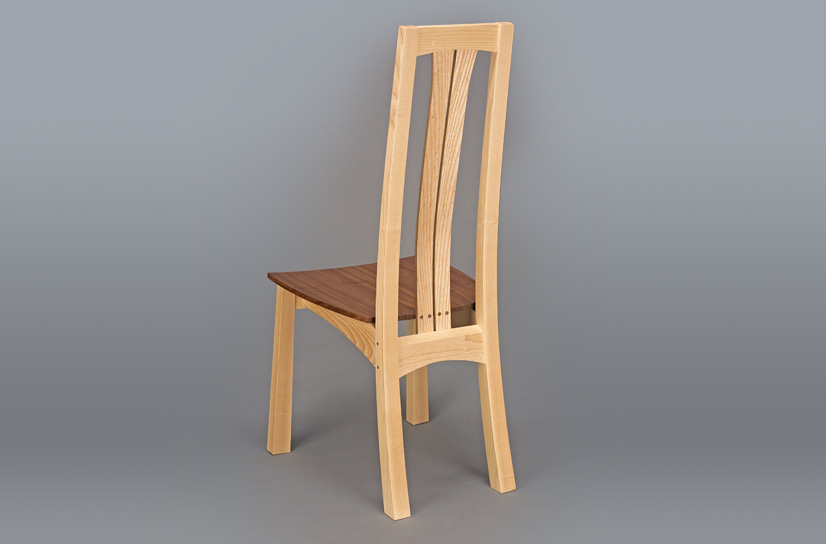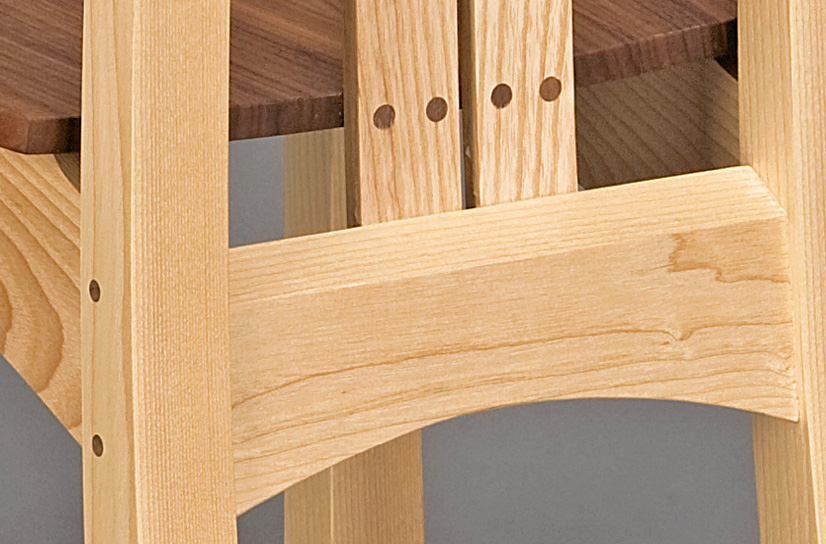 Ash & Black Walnut Table & Chair
These two pieces were designed and made for exhibition and both have successfully gained a number of commissions.
The table is conceived as a design that can be made to any size and in any wood, while the chair incorporates a number of design features that echo it.
The Black Walnut pegs in the chair joints pick up on a similar detail in the table stretcher rail. The curves of the table also flow into the chair design while the contrasting woods are clearly complementary and the legs on both chair and tabler are tapered.
There is a subtlety of line and detailing that gives the eye much to take in and although the initial impression is one of simplicity, the overall effect is actually quite sophisticated.