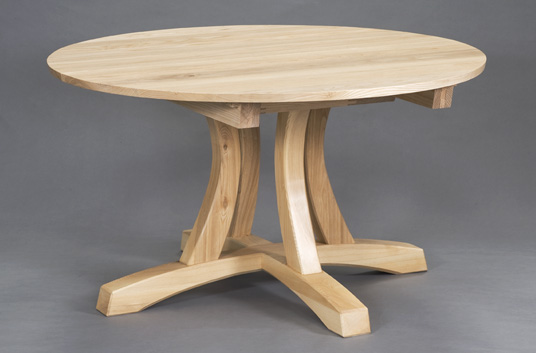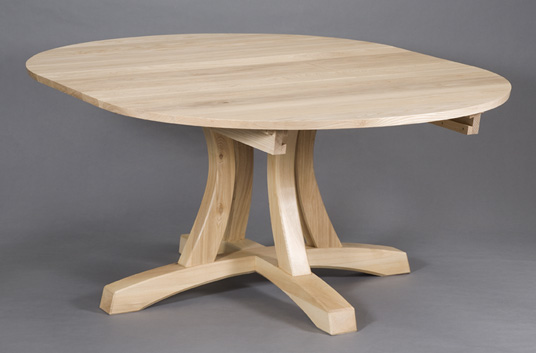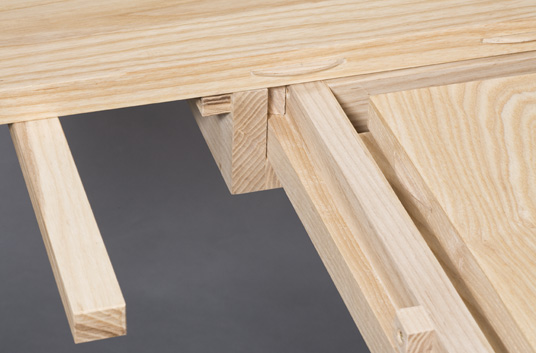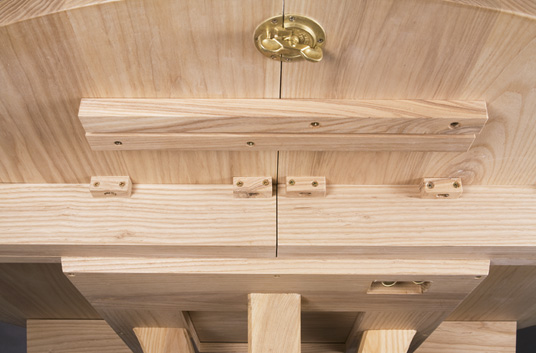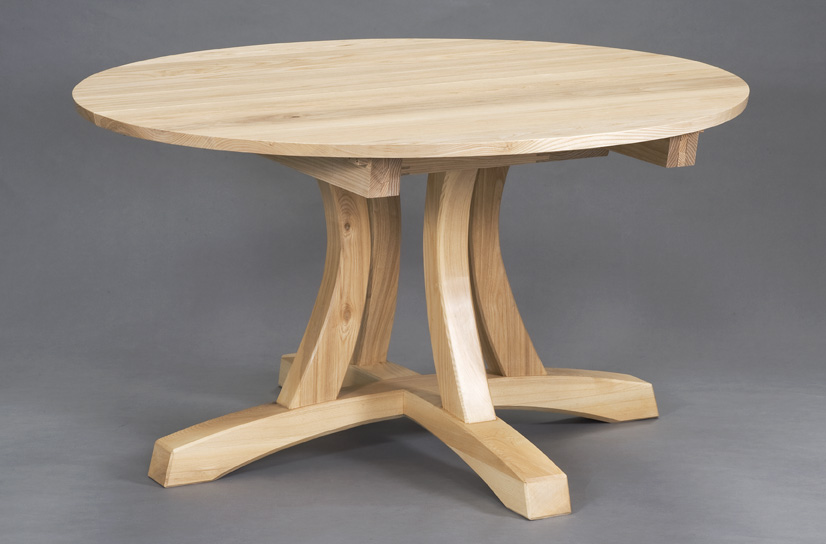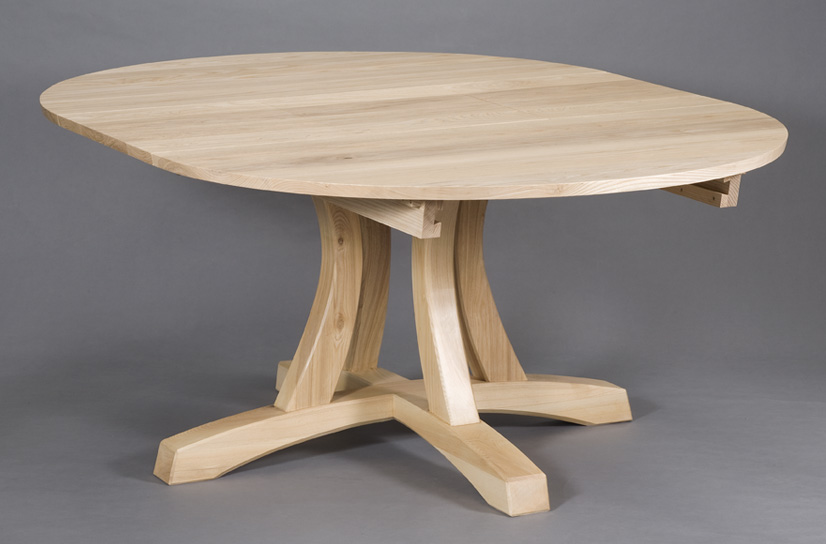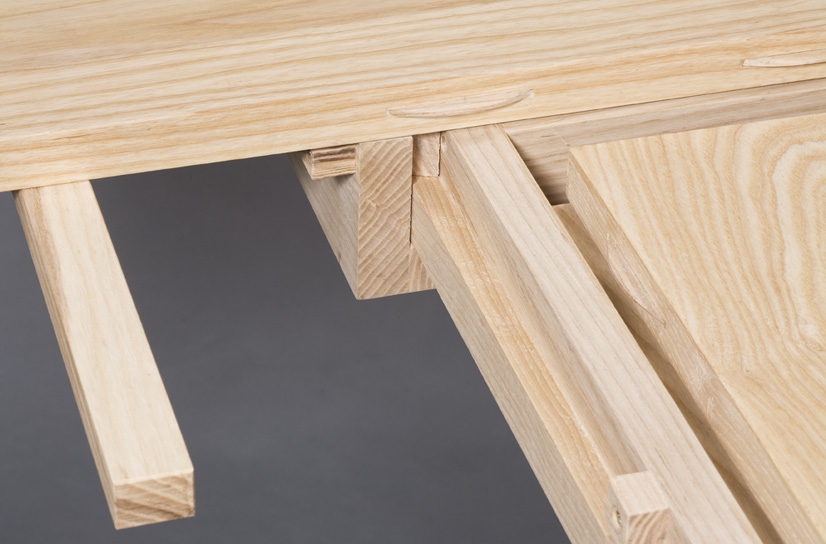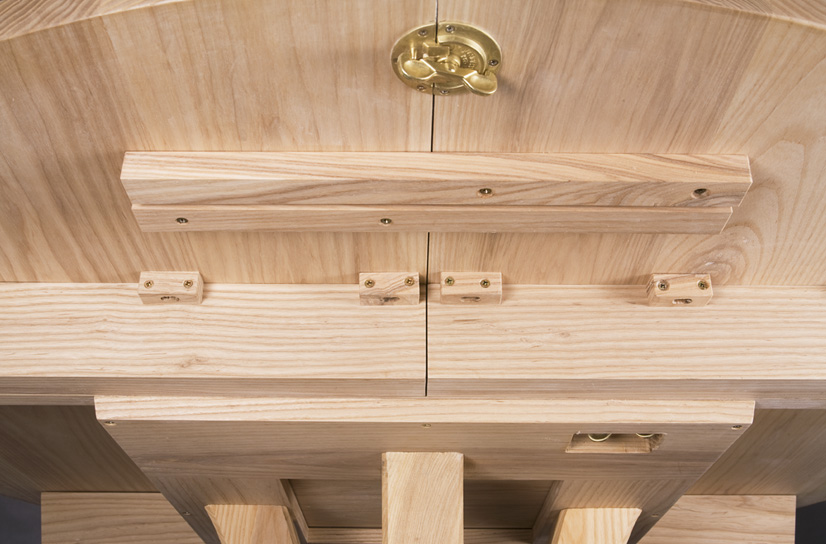 Extending Round Table
1350mm Diameter
This piece was commissioned for a client near Basingstoke, Hampshire. The clustered leg pedestal design of this piece offers a number of advantages. It is more stable than a traditional pedestal table but keeps the legs out the way, allowing for sitting all the way round.
A three part leaf arrangement is stored within the the table frame and enables the table to be extended by about 600mm. Cast turn catches keep the leaves clamped together in extended or closed mode.
The finish on this piece is a clear water based lacquer which is durable and ecologically friendly. It also prevents light woods such as Ash from yellowing on exposure to sunlight.