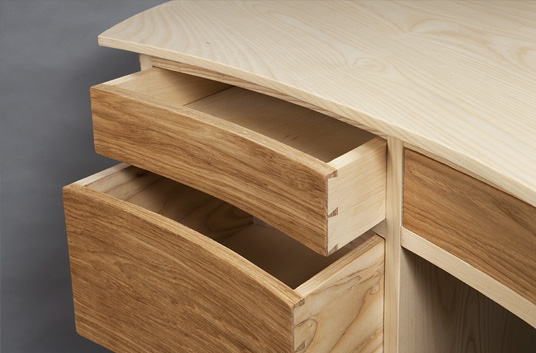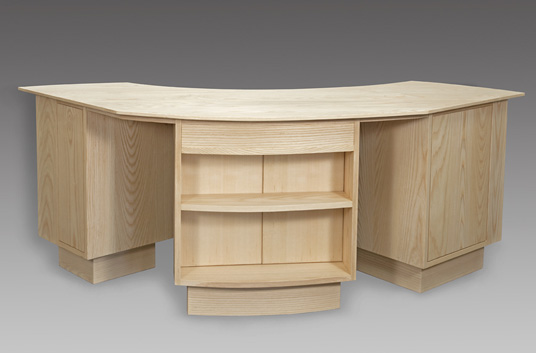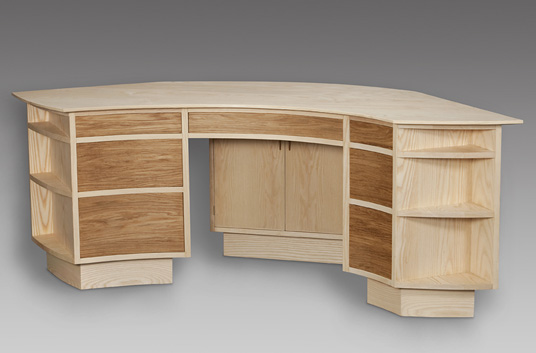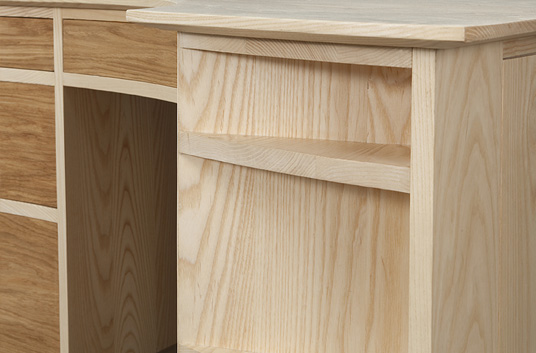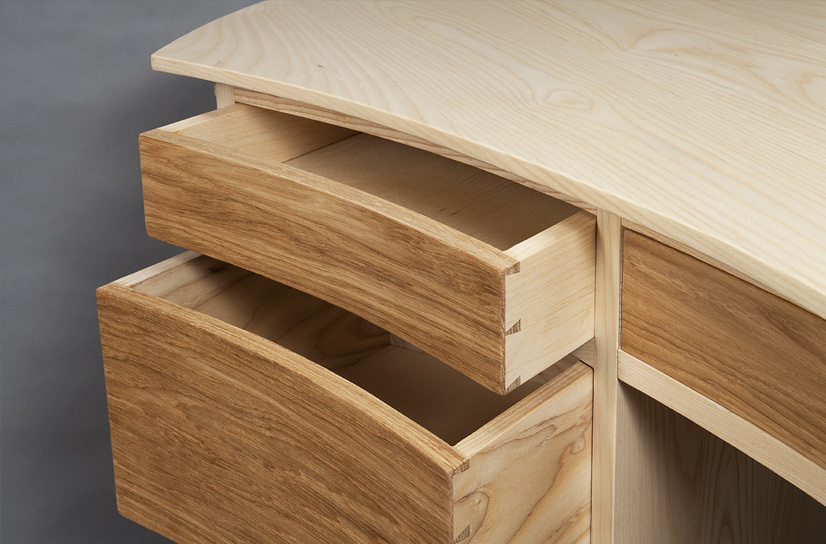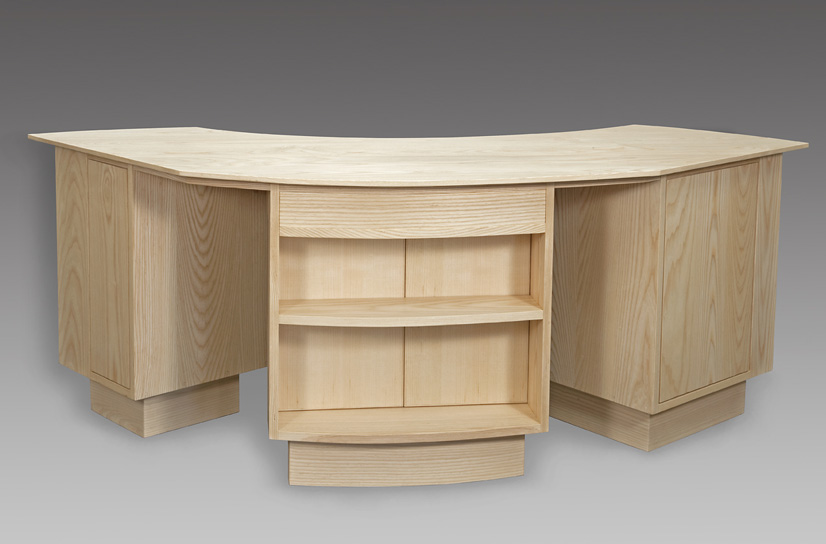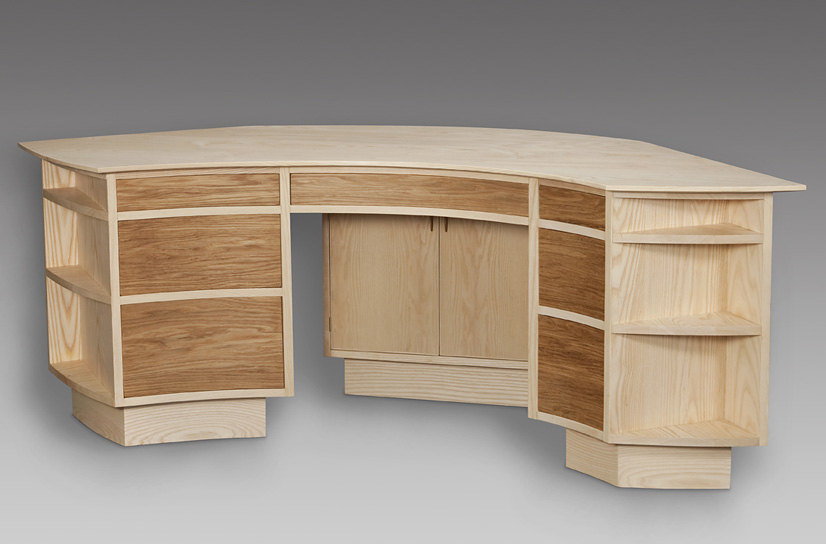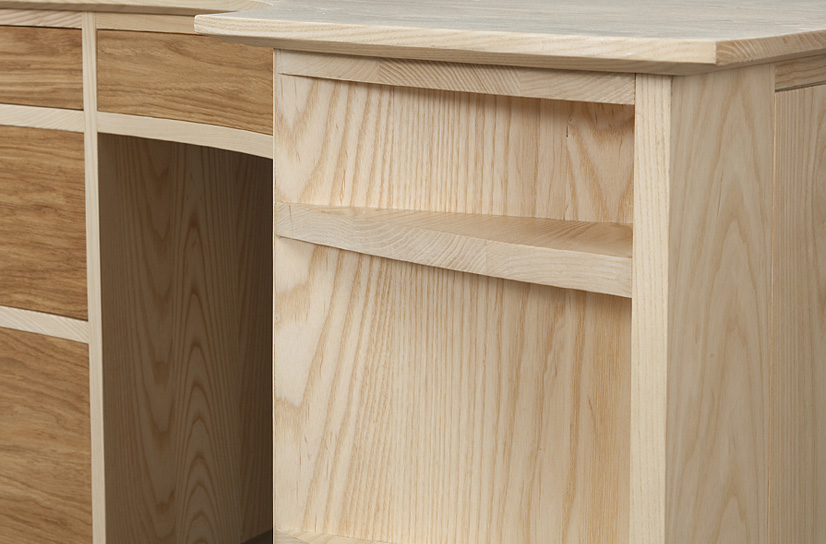 Ash and Oak Desk
This commission was a long time in gestation and was developed though drawings and models. It is designed to go either in a corner or in an island position. The Oak drawer fronts are curved asymetrically, i.e. not a radius. The curves follow through the cabinets, plinths and top. Band sawn veneers glued around a mould which hold their shape when released form the drawer fronts.
The detail shot shows the laminates on the top edges of the fronts and the hand cut dovetails that join them to the sides. Push magnetic catches are used to open the drawers, making handles unecessary. The 'back' is an open cupboard which is accessed form the 'front' through a pair of doors. Small shelves are fitted at the ends.
The main construction is in Ash, including solid back panels.